Easy configuration
Configuration of client specific payment characteristics – adoption to your bank
Configuration of technical field mappings based on SAP and Findroids templates
Easy Payment monitor for the clients not using SAP BCM
For the bank
Faster onboarding by up to six months
Reduction of implementation time by up to 90%
Reduce FTE time spent, frustration and avoid risking negative bank-client relationship through technological challenges
For the banks clients
Cost reduction of implementation
Reduced maintenance and retesting cost
One tool fit's all – covering all payment methos

3 SAP embedded Fiori apps that accelerate implementation. 

Easy client adoption to your bank. 

Make your preconfigured formats available for clients with one click. 

Full real time overview of the transaction process.
Business configuration
Easy adaptable setting to adjust to clients standard settings. In this app you can control payment methods used by standard SAP, References, Changes, and many more individual settings needed for the client to be fully compliant.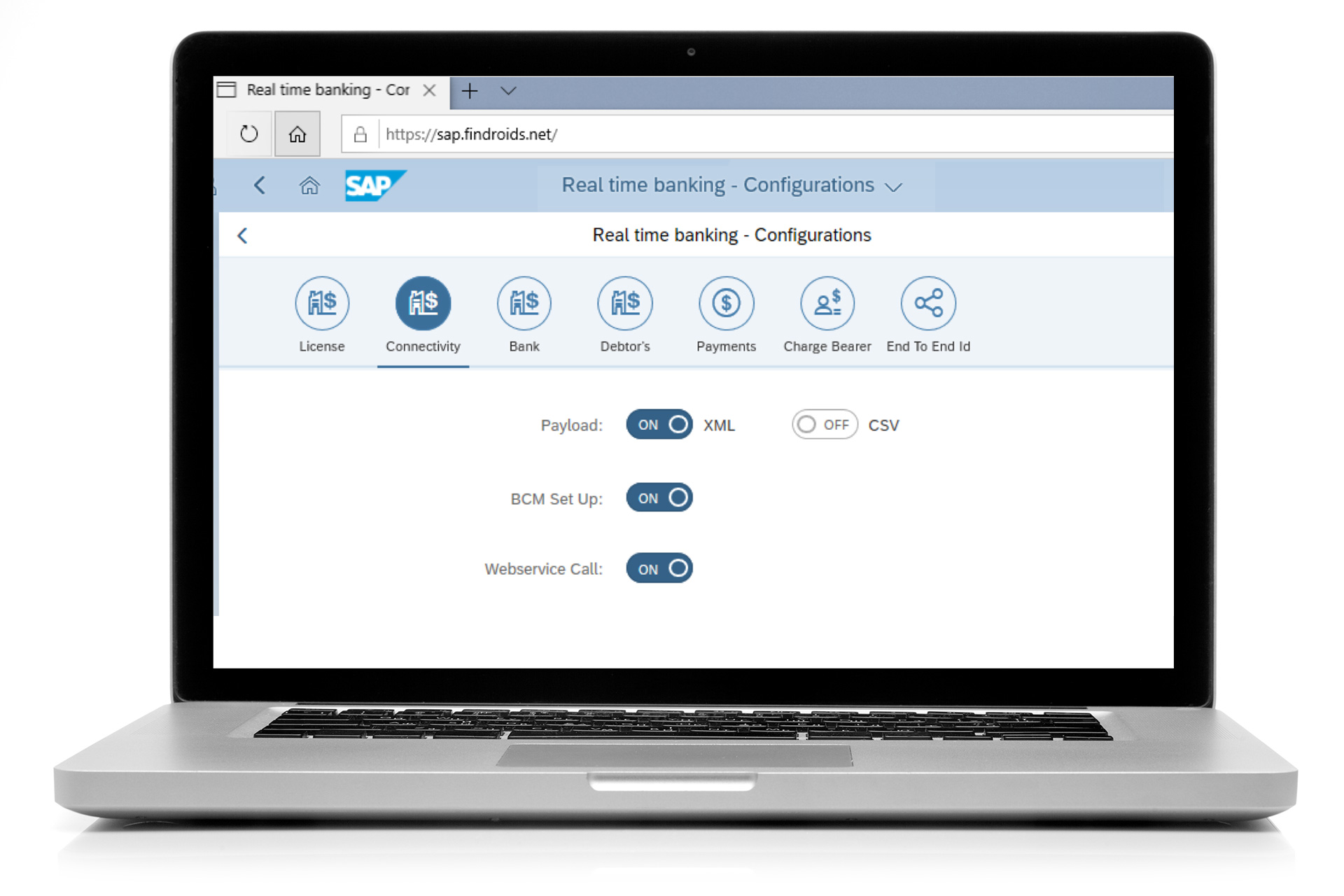 Technical configuration
Client can in this app choose all available input values from all payment related tables in Standard SAP – The solution comes with preconfigured templates – so in most cases only small adaptions are needed.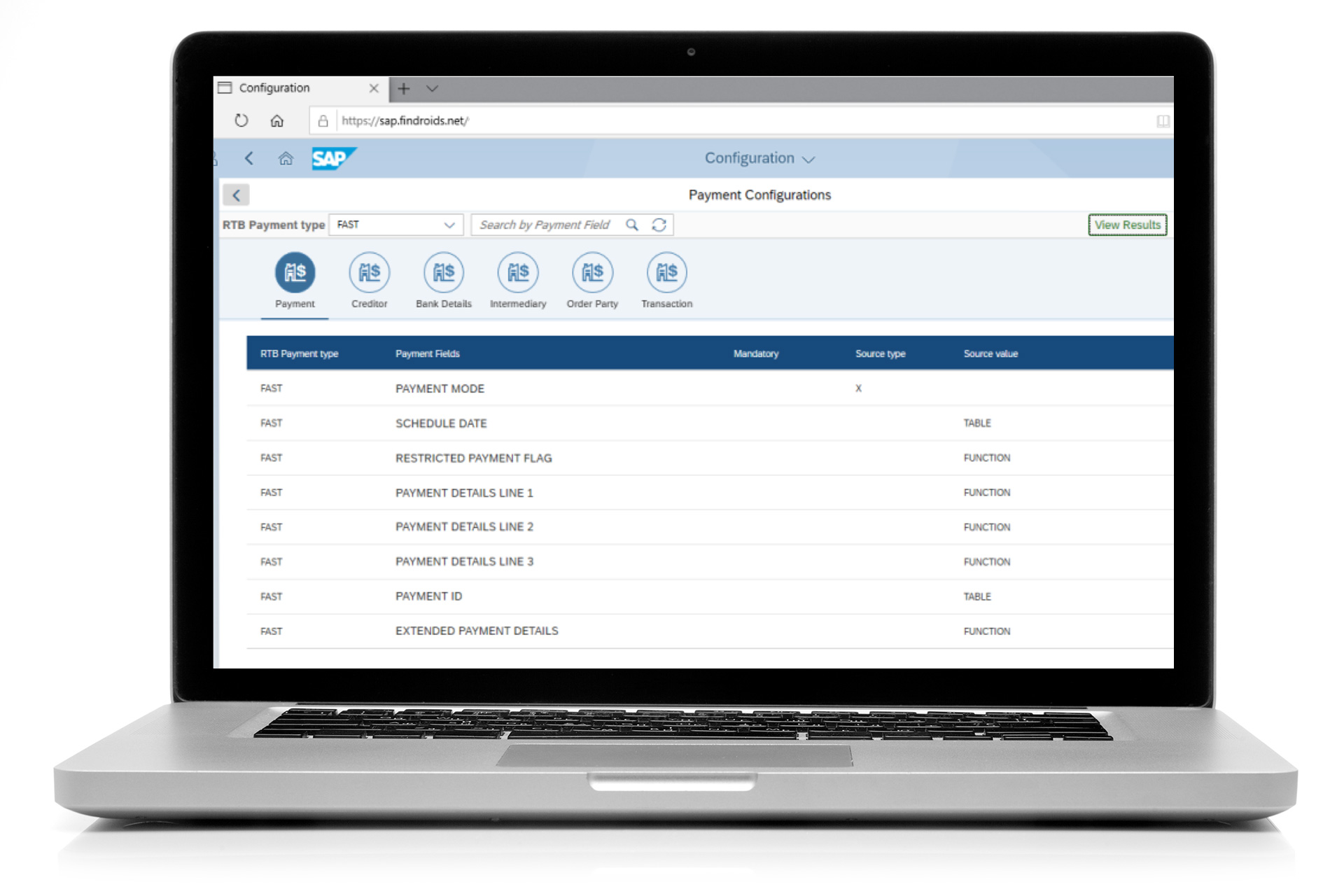 Payment monitor
Keeps track of all transactions sent to your bank. Client can by this control the flows and have at all times (real time) overview of all transactions paid and potential rejections. This feture can be expoanded to a collaboration tool where bankers can give direct feedback and support.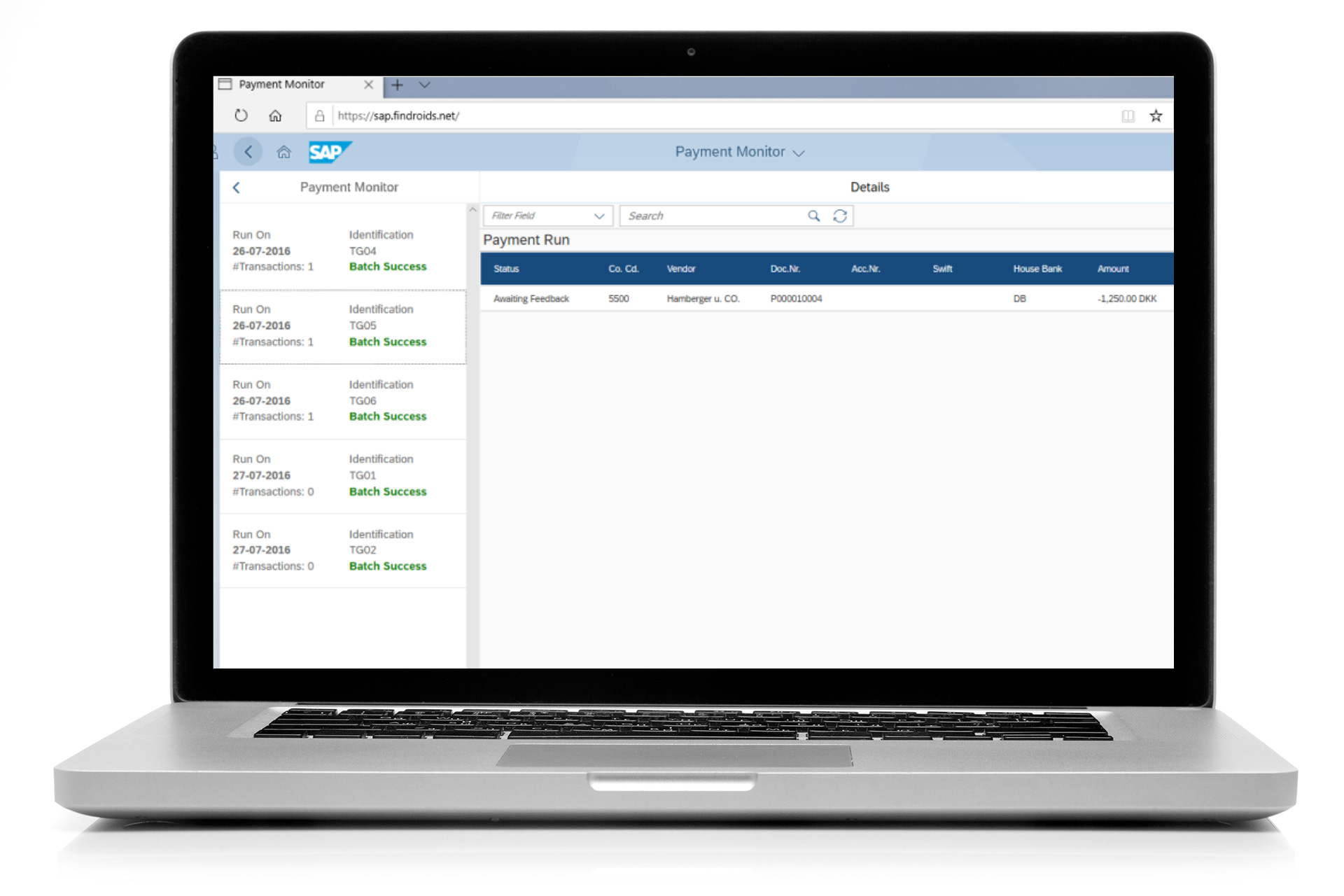 Interested in differentiating your business?
We are happy to help. Call us or email us for more details
Enquire now